St. Luke's Church Opens New $23.5 Million Community Center Serving Gulfton and Sharpstown Areas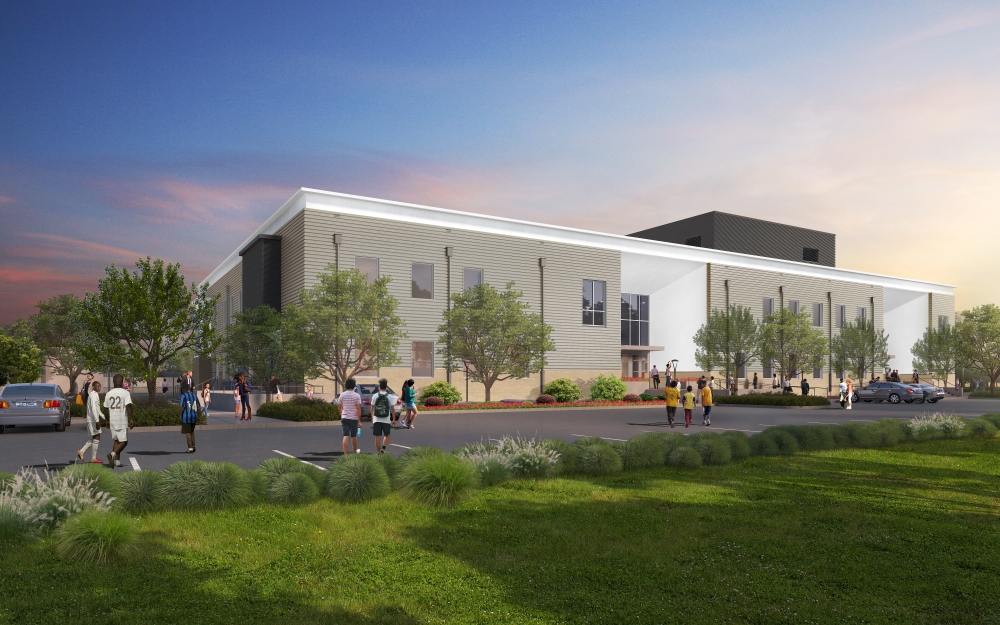 St. Luke's United Methodist Church officials held a ribbon-cutting ceremony Aug. 11 on a planned new community center in the Gulfton and Sharpstown area that, when completed, will connect residents to nonprofit organizations specializing in youth programs, health care, workforce training and mentorship .
Additionally, the new two-story, 55,000 square foot center will provide space for recreational and community events, including a full gymnasium, dedicated youth room, classrooms and offices, according to a press release from the August 11 from St. Luke's.
"St. Luke's was very motivated to create this community center by our belief and practice that we are here to make a meaningful difference in our city, not just for ourselves, but for others," the senior pastor said. of St. Luke, Tom Pace.more than a partnership of service providers.We see our purpose as connecting people, creating an authentic community, and empowering people to work together.
The center is being built on the campus of St. Luke's Gethsemane Church at 6865 Bellaire Blvd., Houston, at a cost of $23.5 million, funded by St. Luke's as part of a campaign to funding. As of Aug. 11, the church had raised about 77 percent of its goal, or $18 million, through donations from church members and church member family foundations, according to the statement.
Key grants also came from the JE and LE Mabee Foundation, which is providing $2 million conditional on the project being fully funded by July 2023, and the David Weekley Family Foundation, which has given $250,000 conditional. construction of buildings from 2022.
The health care clinic on site will be managed by Legacy Community Health Care with a mission to help the uninsured and underinsured, especially teenagers and young adults, according to the statement.
The Houston non-profit organization reVision will also be housed at the center and will work to provide mentorship to youth who are at risk of becoming involved in gang activity. The group will also organize its football program for teenagers and young adult males using football pitches on the Gethsemane campus.
St. Luke's launched its non-profit PX Project in 2020, which provides a workforce development kitchen to Gulfton and Sharpstown area youth ages 16-24. The program will also be housed in the new Community Center, which will provide students with access to a commercial kitchen, classrooms, counseling spaces and a new cafe.
Through a partnership with the Small Steps Nurturing Center, St. Luke's also plans to have tuition-free early childhood education services available on-site for economically at-risk children ages 2-3.
Finally, the Connect Community nonprofit social service network will be headquartered at the center, according to the statement.
The area where the center is being built was targeted because of the opportunity to help young people in one of Houston's most diverse communities, said PX Project executive director Meredith Davis.
"This youth-focused community space will give us partner organizations the opportunity to work side-by-side with young people and with each other," she said in a statement. "Knowing that the young people of Gulfton/Sharpstown will have a safe space that they can see and see for them is of the utmost importance."
Jackson & Ryan Architects is the architectural firm for the project, while WS Bellows Construction Corp. is the building contractor.
Going forward, St. Luke officials said they are looking to community and family foundations with other grant applications to raise the remaining funds. More information on how to donate can be found here.