Providence's Southwest Washington Community Investment Totals $73 Million in 2020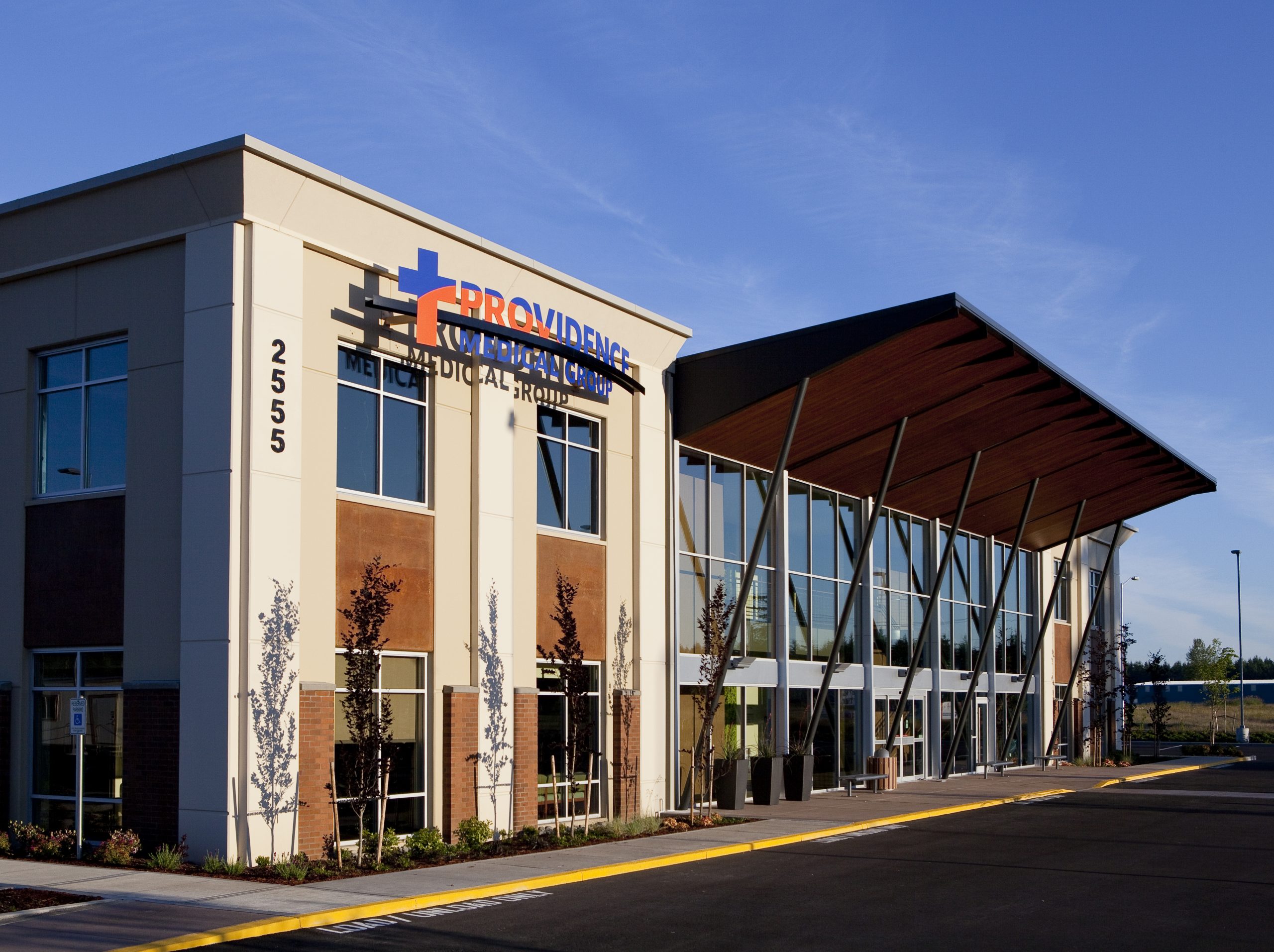 Submitted by Providence
PProvidence, one of the nation's largest health care systems, recently released its 2020 Annual Report to Our Communities. The report highlights how Providence has partnered in the seven states where it operates to address the most challenging public health crisis of our time. In service of its mission to be resolute in serving all, especially the poor and vulnerable, Providence has acted to provide short-term solutions while fostering long-term positive change by investing in communities to build a brighter future. fair and sustainable.
In southwest Washington, the investment included $52 million in unpaid costs for Medicaid and other means-tested government programs and $9 million in free and reduced-cost care for the uninsured and under -insured.
Providence has partnered with the city of Olympia to provide temporary micro-housing for homeless people. Providence has become an ally of the municipalities in settling the housing issue.
"In partnership with others of goodwill, Providence programs and funding improve the health and well-being of our entire community," said Darin Goss, general manager of Providence in southwest Washington. "Our Community Advantage connects families with preventative care to keep them healthy, fills gaps in community services, and provides opportunities that bring hope in difficult times.
The additional community investment included $7 million for health professional training and research, $5 million for subsidized health services, and $400,000 for community health improvement and strategic partnerships.
"The work done in our communities is fundamental to the mission of our organization and a demonstration of our values ​​in action. We also know that to be effective, this work must be done in collaboration and solidarity with communities," said Rod Hochman, MD President and CEO of Providence. "As we continue to serve disadvantaged populations and advance health equity and social justice in our communities, Providence remains committed to our vision of creating health for a better world."
Why Providence addressed each key initiative in 2020:
Foundations of Health: ensuring that the most basic needs of our communities such as food, shelter and education are met, while investing in long-term solutions. Providence recognizes that to achieve health, we need a healthy planet. We also recognize that systemic injustices contribute to health disparities. Each of these pillars contributes to the foundations necessary for a healthy life.
Reduce barriers to care: provide equitable access to compassionate care, help people and communities overcome challenges, and reduce stigma regardless of circumstances. In 2020, Providence invested $276 million in unpaid care.
Community resilience: build capacity at the local level to keep our communities strong and provide stability in unpredictable times. We are committed to improving community health through targeted investments and partnerships in the seven states we serve. At home and beyond our borders, we work closely with social services, charitable foundations, community and faith-based organizations, universities and other partners to identify and meet the greatest needs.
Innovate for the future: pursue innovation to help people live healthier lives. In an increasingly uncertain world, we are responding to the signs of the times by seeking new opportunities to better serve our patients while making our services more convenient, accessible and affordable.
"The Community Health Investment Team answers the call to serve our mission," said Justin Crowe, Senior Vice President of Community Partnerships. "By generating resources for our community programs and partners, we are creating an ecosystem that amplifies the voices of our local communities and promotes health, local advocacy and a culture of interdependence.
Community investments include uncompensated costs of care for Medicaid, free or low-cost care, and many other programs and initiatives focused on improving the health of our communities, improving access to care, and make care more affordable.
These intentional investments allow people to live healthier lives and allow our communities to reinvest in other vital programs. Caring for our communities has never been more important. To view community investments by state, visit the Our Communities Annual Report website to view regional reports.
About Providence Southwest Washington
Providence Health & Services in Southwest Washington touches more lives in the 540,000 service areas of the five counties of Thurston, Mason, Lewis, Grays Harbor and Pacific than any other health care provider.
It is made up of:
Providence St. Peter's Hospital is a 372-bed regional non-profit teaching hospital founded by the Sisters of Providence in 1887 with three times Magnet® recognition. The Magnet Recognition Program® recognizes the nation's top healthcare organizations for excellence in nursing care. Only two other Washington hospitals have earned this honor. Providence St. Peter was one of 24 hospitals in the United States (out of 4,600) to be named a top performer by US News and World Report in 2015. It ranked #2 in Washington. St. Peter is a regional leader in cardiology, oncology, orthopedics and neuroscience. The Joint Commission has designated the hospital as a Stroke Center of Excellence since 2007.
Providence Centralia Hospital is a 128-bed, non-profit community hospital that has received the Pathway to Excellence nursing designation. The services provided by the hospital make it the heart of medical care in Lewis County. As a community hospital with exceptional technology, Providence Centralia Hospital is large enough to provide state-of-the-art services such as MRIs, 64-slice CT scans, and digital mammography. The hospital is also small enough to provide personal and compassionate care to all those it serves.
Providence Medical Group operates more than 40 clinics, with more than 300 specialty providers in Lewis, Thurston, Mason and Grays Harbor counties. The group provides primary and specialist care. All 11 primary care clinics are NCQA Level 3 accredited. Clinics include family medicine, internal medicine, cardiology, neurosurgery, oncology, diabetes care, general surgery, endocrinology, obstetrics/gynecology, infectious disease services, physiatry, psychiatry and urology.
About Providence
Providence is a national, not-for-profit Catholic health care system comprised of a diverse family of organizations and driven by the belief that health is a human right. With 52 hospitals, more than 1,000 medical clinics, senior services, supportive housing, and many other health and education services, the health system and its partners employ more than 120,000 caregivers serving communities in seven states – Alaska, California, Montana, New Mexico, Oregon, Texas, and Washington, with system offices in Renton, Washington, and Irvine, California. Discover our vision of health for a better world on Providence.org.