Platinum Auto Glass owner is all about family, community and service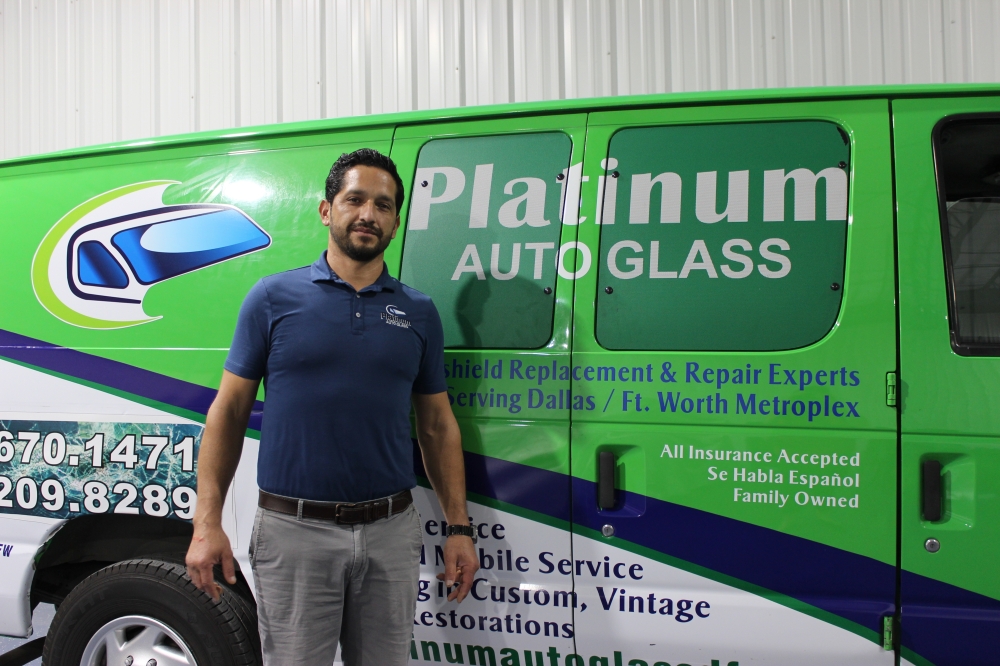 Having been in the automotive industry for 22 years, Federico Quezada decided he wanted to work for himself at the age of 40.
Federico saw his dream of being his own boss come true four years ago when he opened Platinum Auto Glass in Lewisville.
"I got into it [industry] to create a better future for my family and just do something beautiful with the auto glass industry," he said.
The business is owned by Federico and his wife, Sally Quezada, is the operations manager.
One of his goals for the company is to be accessible to the community, Federico said. The Quezadas live in Lewisville, which gives them even more pride in the community.
"We never turn anyone down," Sally said.
After a series of burglaries in the Lewisville area, the Quezadas received about 10 calls for auto glass repairs. The business was supposed to be closed, but they went to work helping the community instead.
"I was like, 'Let's try to help as many [people] as we can, and we did," Sally said. "We went in for about three and a half hours."
Federico said they try to be accessible when possible and provide top notch service. Platinum Auto Glass also offers in-home repair services.
Just as the couple strives to help their community, they found their community helps them too, they said.
"It's really nice to have this relationship where they refer their clients or friends to us," Sally said.
The company's name comes from Sally because platinum is often considered the best, and that's what Federico is looking for: the best service and the best products, she said.
"Always do it right the first time, that way you don't have to do it twice," Federico said.
Platinum automotive glass
972-433-9113
985 E. SH 121, Ste. 503 Lewisville
www.platinumautoglasstx.com
Hours: Mon.-Fri. 8am-6pm,
Sat. by appointment only
The company offers many glass services.
front and rear windshield replacement
driver and passenger window replacement
replacement of side and quarter windows
rock chip replacement
sunroof repair and installation
window motor repair and replacement
window regulator repair and replacement