Pea Ridge Community Center Rally Set for Thursday – The Tryon Daily Bulletin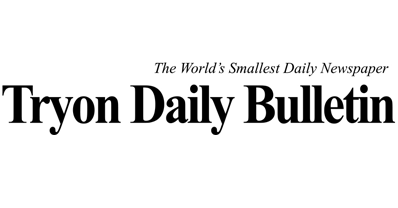 The Pea Ridge Community Center rally is scheduled for Thursday
Posted 9:58 am Monday, October 10, 2022
The next Pea Ridge Community Gathering will be Thursday, October 13 at 7 p.m. at the Pea Ridge Community Center located at 207 Big Level Road, Mill Spring. The public is cordially invited to attend. Please bring simple snacks. Water bottles will be provided.
The evening speaker will be Dr. Evans Kemp, Polk County's newest cardiologist, who now serves patients in this and surrounding areas at the Foothills Medical Associates Rural Health Clinic (Dr. Viar's office) located at back of St. Luke's Hospital campus. . Dr. Kemp is one of the top rated and most prominent cardiologists in the south and recently moved here with his wife Jenny, three dogs and eight horses from Nashville, TN.
Dr. Kemp, joined by Lynn Hensley, Vice President of Ambulatory Services and Marketing at St. Luke's Hospital, will discuss the many services and avenues of medical treatment now offered at St. Luke's Hospital and their efforts to provide more long-term care thanks to new and modern medical equipment.
You can bring your recyclables to the community center at any time of the day on Thursday, October 13. Polk County recycling containers are located inside the tennis court fence for your drop off. The recycling truck will pass early on Friday, October 14.
If you have any questions, please call Daryl Hardin at 894-8376.
Submitted by Ann Carswell