Objective achieved for the community center pavilion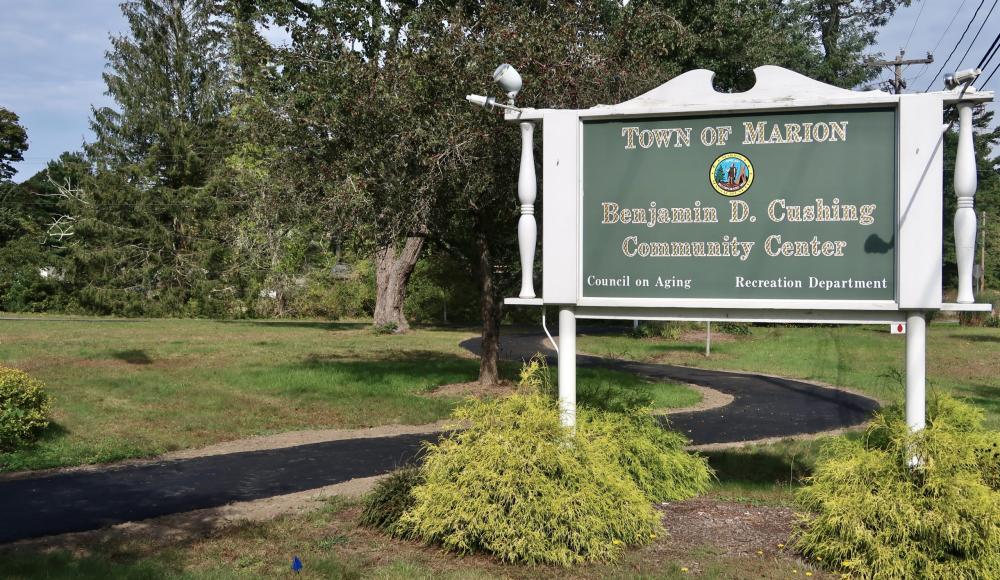 MARION _ A pavilion for events outside the Benjamin Cushing Community Center will soon see the light of day, thanks to the support of the community.
Residents came out to meet the $180,000 goal set by the Friends of the Marion Council on Aging for a 26-foot-by-36-foot pavilion on the center lot, said Merry Conway, president of the Friends of the Marion Council on the Aging. aging.
The pavilion will be available for outdoor events three seasons of the year.
Conway thanked the residents who donated to the Total Community Effort, and said the organization "couldn't be more proud of this achievement and the teamwork that got us here."
Fundraising efforts included a community event overlooking the harbor during the summer. Over 350 tickets were sold and Friends of the Marion Council on Aging raised $130,000 through this event.
Two smaller events, a tree festival and a garage sale, also raised money for the effort.
The pavilion will provide a permanent structure for outdoor activities, some of which, including lunch-and-learns and yoga, had previously taken place in a tent on the grounds.
"It became apparent that we had a beautiful property," she said. Having a pavilion, she noted, "would open the door to a lot of activity" for the whole community.
The pavilion will be built offsite, Conway said, and supporters hope it will be placed on the center field in May. The select committee approved the design and an order was placed with the supplier for the construction of the facility.
"We hope to have activities by summer," she said.
The center, which houses the Council on Aging and the Recreation Department, has been particularly busy during the pandemic. Packed lunches were provided, vaccines were made available and groceries were distributed.
These activities, Conway said, underscored the importance of the center.
"The services at the center have continued to be at the forefront during the pandemic. It made people realize what a dynamic place it is."
Having an outdoor space will accommodate activities three seasons of the year. Outdoor activities are "very popular and necessary," Conway said, especially during Covid-19.
The Friends have a special message of thanks to the community for bringing the pavilion project to life.
"It really takes a village and boy, have you stepped up."