New housing development is an opportunity for more rentals and community investment in Melfort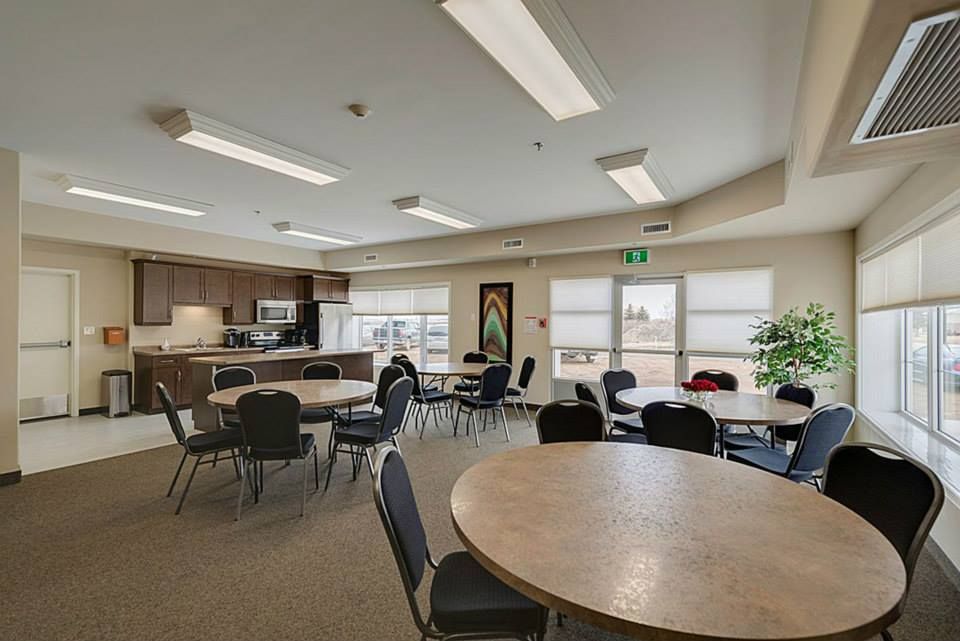 Content of the article
A seniors-only apartment building could soon see the light of day in Melfort.
Content of the article
The facility, which would be built by Bridge Road Developments, would provide additional rental accommodation for Melfort residents over the age of 55 – and could also provide an investment opportunity for the rest of the community.
On Wednesday, April 27, representatives from KOHR Capital, the company overseeing the project's investments, pitched the idea to a group of about 50 people.
According to them, one-third of those present were interested in investing and two-thirds were interested in living in the facility.
There are several categories that a community must belong to in order to be chosen for this type of project. This includes things like having a housing need. KOHR Capital representatives said Melfort meets the criteria.
"Everyone I spoke to was nodding and saying yes," said Larry Scammell of KOHR Capital. He added that communities generally embrace the idea of ​​more than 55 living facilities, as well as care.
Bridge Road Developments has built similar facilities using the same model in other parts of Saskatchewan, including Moosomin, and across Canada in Dryden, Ontario.
The building itself would include 24 suites, an elevator, a common room and a parking area. This would give seniors the opportunity to stay in the community close to their families, without having to compromise on things like necessary health care and hospital visits.
The land for construction is already secured. It should be built near the Canadian Tire on the Avatex lot.
Content of the article
KOHR Capital said it would also include amenities that would allow those who live in the building to develop a community for themselves in familiar surroundings.
The project is expected to cost around $9.5 million, and around 30% of the funding will need to come from the community. The hope is that the money can be collected within the next two months. Once done, they would expect to have shovels in the ground in the fall of this year.
From there, it would take about a year to 18 months to build the facility.
Representatives from KOHR Capital will return to Melfort to speak to interested investors and potential residents on May 11.