Is your business plugged into community service?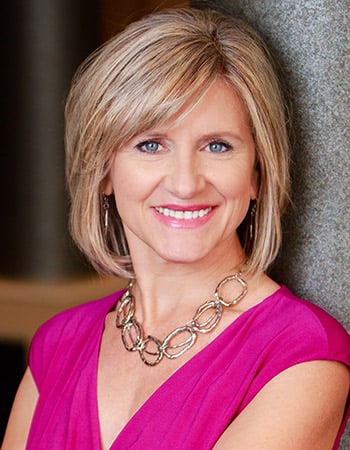 Employees who volunteer their services to nonprofits report workplace benefits

VSCreating a company culture in which employees are strongly engaged often involves opportunities for employees to participate in community service during company time.
When we think of volunteer work, we often imagine people helping nonprofits in their spare time. However, companies that incorporate these altruistic activities as additional social benefits help create a positive giving environment, which results in direct and indirect benefits for everyone involved.
Engaged employees are generally employees who have regular opportunities at work to learn and grow, which are also benefits they receive while participating in community service. The personal benefits that employees enjoy when they volunteer their services are brought back to the workplace and become assets to their co-workers, supervisors and employers. In addition, employers benefit directly by creating positive relationships with nonprofit groups in their community and helping the people these organizations serve.
Here are some scenarios to consider:
1. Companies that don't support local nonprofits and don't allow employees to volunteer during company time. These companies are missing out on valuable opportunities to contribute to the community, set a good example for employees, and support employee engagement. Too often, these companies tend to be run with a drill sergeant mentality, believing that employees who stay hyper-focused on their work will result in increased productivity; hence, more profit for the company.
They are typically unaware of the myriad tangible and intangible ways volunteering can benefit many aspects of their business, including their bottom line. Employees in this type of company culture tend to feel restricted, and employee turnover is often higher than companies that support and encourage community service.
2. Companies that support local nonprofits through donations but do not allow employee participation. Companies that contribute to the local nonprofit community certainly provide much-needed financial resources, but taking the next step by inviting employees to get involved can positively contribute to employee engagement.
Otherwise, community support isn't really a team effort, leaving employees out of this important equation. The accolades given to the company by the nonprofit community do not extend to the employees, but only to the company itself.
3. Companies that support local nonprofits and offer paid time for community service, but face resistance from employees when they try to participate during work hours. This is usually a problem for the employees' direct supervisors. Supervisors are generally concerned with maximizing productivity and view employees who are away from the workplace as providing zero productivity. However, these leaders probably don't see the big picture – a company culture that truly supports community service translates into a significant return on investment for the company in the long run.
4. Companies that support local nonprofit organizations, provide paid time for employees to participate in community service, and positively encourage employees to participate. Think of it as the corporate trio of community service. This winning combination is commonly found in companies voted best places to work. And what company wouldn't want to hold this distinct honor? These are the same companies whose employees are the organization's best advertisement, as they are far more likely to speak highly of the company to others, especially when comparing benefits to those working elsewhere. Word of mouth is priceless.
Here are some of the many benefits companies receive by embracing volunteer work:
• Team work: Community service provides wonderful opportunities for your employees to work together, including employees who don't typically work together directly in the office.
• Employee development: The more opportunities employees are exposed to, the more balanced they will be, which will result in more valuable staff for your organization.
• New relationships with local business leaders: Successful nonprofits stay connected to business leaders, and businesses benefit from staying connected.
• Promotional opportunities: Nonprofit event sponsorship, donations, and volunteerism provide opportunities to promote your business through event marketing, print and online media, and word-of-mouth. Think of a group of employees doing good deeds while wearing your company logo, and how that spreads your message.
• Increased employee productivity: Employees want to feel useful. Allowing them to make choices about volunteer work, as well as supporting their efforts, will accrue to the employer by increasing employee engagement and productivity.
• Reduced staff turnover: Companies that provide employee benefits that help them grow and feel good about themselves tend to have lower turnover rates than companies that limit employee involvement.
Where to start? Survey your employees about the local causes they are passionate about and the work they would find valuable, exciting and fulfilling. Consider how long they would need. Also invite a few employees to research the current needs of these valuable nonprofits and the best ways your business can best contribute.
After you've implemented a new plan for a while, note the tangible and intangible results and interview your employees to document the value of their important perspective!
Carol Phillips, author of "52 Simple Ways to Health", is a Manchester-based health and wellness expert. She can be reached through her website at HealthDesignNH.com.