Harbor Country Community Center launches survey to gauge community needs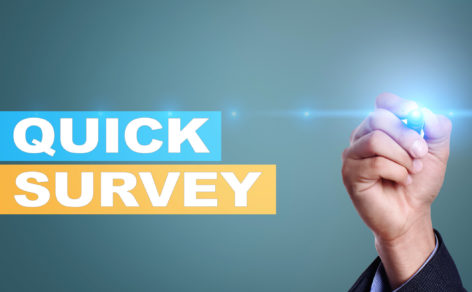 A local non-profit organization has worked behind the scenes for the past four years to unite and strengthen Harbor Country communities through health and wellness. Now they have launched a survey to find the specific needs of the community. Then they will meet those needs by opening a community center and launching programs for the southwestern Michigan area just over the Indiana state line.
The Harbor Country Community Center survey is open through Labor Day weekend, and they want you to make your needs known by participating at https://harborcountrycommunitycenter.org/.
This is the first step in realizing a community center concept that has been around for over a decade. However, a dedicated team has worked hard to make it happen over the past four years,
Katie Maroney, community leader of the Harbor Country Community Center, said.
"Our region could really use more services and things to do, especially for families, seniors and our region's workforce. Most think that the main resource of our region is the lake and tourism, but it really is the people. These are teachers, baristas, service and hospitality workers, grocery store clerks, emergency personnel, residents, and more. Over time, our region has become more divided – we very rarely see collaborative efforts to help meet community needs. We hope this project will inspire change.
After moving back to her hometown of New Buffalo in 2013, Maroney opened a 24-hour gym. Immediately after, she started noticing the lack of services and things to do in the area. So she joined several boards, hoping to change that. In the fall of 2018, the Pokagon Fund was selected for a rural economic development cohort by the Council of Michigan Foundations (CMF) and the Community Economic Development Association of Michigan (CEDAM). They conducted the Harbor Country Community Needs Assessment, which identified affordable housing, broadband internet, a community center and jobs as four areas of need in the area.
Pokagon Fund Director Janet Cocciarelli appointed Maroney as a community leader to make meeting these needs a reality.
But going from concept to reality is difficult without one key ingredient: experience. For this, the Harbor Country Community Center turned to the YMCA of Greater Michiana. YMCA representatives worked with Maroney's team and other stakeholders by creating committees, hosting meetings and making presentations.
"The YMCA of Greater Michiana has been a founding and steadfast community partner throughout this project," Maroney said. "Their patience and perseverance in this project is truly inspiring. Our goal is for the Harbor Country Community Center to one day become the Harbor Country YMCA.
What does a Harbor Country Community Center involve? Do you have something to say ! Maroney's current plans include creating meaningful and lasting partnerships with schools and organizations in New Buffalo, River Valley and Bridgman. This will fulfill the portion of Harbor Country Community Center's mission dedicated to cultivating a safe space for all ages to learn, grow and share together.
"We are not trying to replace programs or activities, but rather help improve existing offerings and fill in gaps to help all three school districts in any way we can. The survey will really help us determine the level of need in each community, so we invite everyone to complete it," she said.
Other than that, services and programs will revolve around community needs to strengthen relationships between residents, visitors, municipalities and other organizations. Examples include a dire need for affordable day care, child care and health care. The survey will help determine where in our area this community center will be built and the scale of it, especially with amenities like a community swimming pool being a top priority. But the vision also extends beyond the walls of any built structure.
"We intend to help establish more recreational sports opportunities for all ages, using existing parks and facilities for additional programs and activities. Most importantly, we hope this project will be a beacon and catalyst for future opportunities, growth and collaborations within our region," said Maroney.
In the meantime, they encourage everyone in the Harbor Country area to participate so that a fair cross section of what the community needs is represented in various categories. Abonmarche is conducting this evaluation and feasibility study specifically for a community center in the region. The first phase of this project is strictly for information gathering and community engagement, with the survey open all summer through Labor Day.
"This is an incredible opportunity for people to be heard, to have their needs taken seriously, and for all of us to come together to create something that will help improve the lives of many people in our region," said Maroney.
The fall and winter following the close of the survey will mark the start of steering committee meetings to assess results and potential sites. Once a site is selected, Abonmarche will then begin the feasibility study, and the Harbor Country Community Center will begin fundraising and program introduction in 2023 with assistance from the YMCA of Greater Michiana.
"The YMCA is delighted to continue to partner with Katie Maroney and her team with the Harbor Country Community Center on this project. We know there is a need for a community center in and around New Buffalo and we look forward to the community's response to this survey and the collective impact we will have on the region," said Mark Weber. , general manager of the YMCA of Grand Michiana.
To learn more about Harbor Country Community Center's mission and follow the project, visit their website:
https://harborcountrycommunitycenter.org/, their Facebook or their Instagram.