Eskenazi Health Announces New East Side Health and Community Center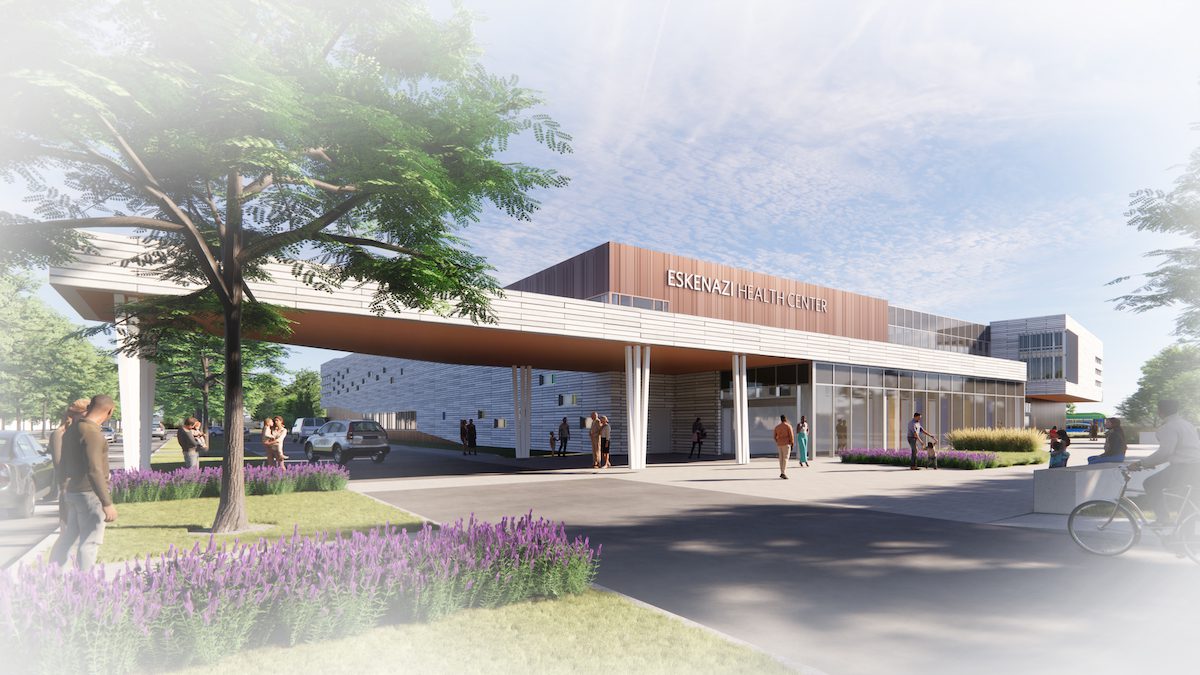 The East Side of Indianapolis will soon see a new health and community center as part of more than $50 million in investments by Eskenazi Health and Health & Hospital Corporation of Marion County for capital improvements at select facilities primary care.
Eskanazi officials and city leaders inaugurated on June 9. The new center, at East 38th Street and Arlington Avenue, is expected to open in 2024. Some upgrades to other facilities are already underway.
The expansion stems from community needs and increased patient growth, according to Eskanazi. The facility will accept new patients and those currently served by Eskenazi Forest Manor Health Center and Eskenazi North Arlington Health Center. For now, these two locations will remain open until they are consolidated into the new health center when it opens. Eskenazi offers a graduated fee reduction program based on household size and income.
Neighbors close to the new facility and community organizations are working with Eskenazi to plan and design the building. The facility will serve as a central hub for the community to come together, obtain accessible care options and utilize social amenities. The new location will make room for an additional 30,000 annual visits and grow Eskenazi Health by 20% in terms of services provided, according to the health system.
The 95,000 square foot center will have access to IndyGo's next purple line, increased access to the Marion County Public Health Department, Sandra Eskenazi Mental Health Center and other community organizations. An old paved area will also be transformed into green space.
"Our goal is to build communities and improve the quality of life in our neighborhoods, and that's exactly what this new Eskenazi Health Center site is going to do for the East Side of Indianapolis," said Ashley Gurvitz. , executive director and chief executive of the North East Unification Alliance, said in a press release. "We are excited to be a part of this new project and to see the positive impact it will have on our community."
Contact editor Jayden Kennett at 317-762-7847 or email [email protected] Follow her on Twitter @JournoJay.