County purchases land for community center/park on north side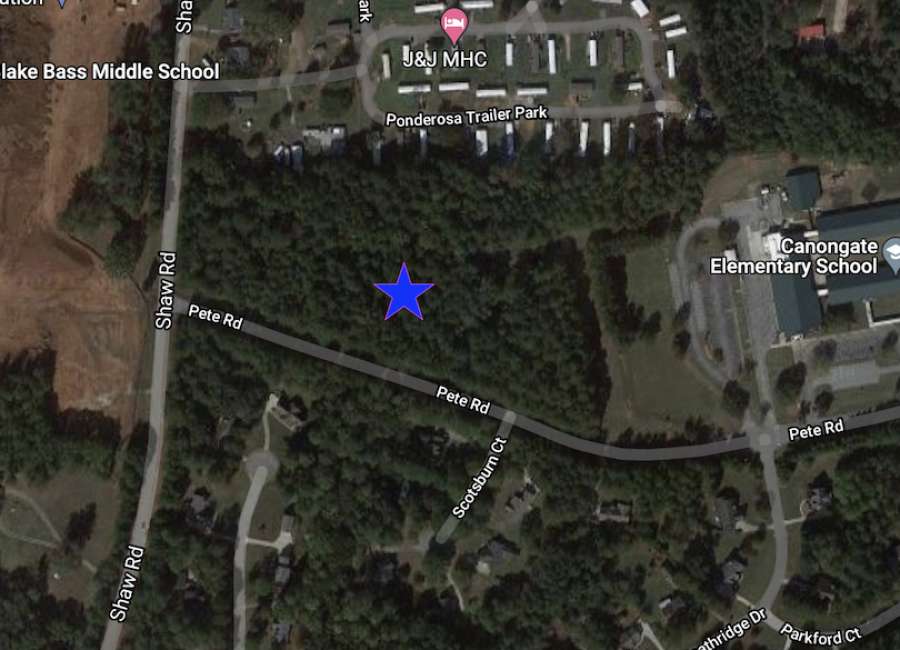 Google Maps
Coweta County is purchasing 11 acres of land from the Coweta School Board for a new community center and passive park. The land is next to Canongate Elementary School.
North Coweta will get a community center and passive park following the purchase of land by Coweta County next to Canongate Elementary School.
The Coweta County Commissioners approved the purchase of the land from the Coweta County School Board. The 11 acre lot is currently treed and stretches from the treeline beside the school to Shaw Road. It is across Shaw Road from Blake Bass Middle School.
The creation of a new community center in this area of ​​the county was included in the list of projects for the 2019 Special Use Local Options Sales Tax.
When estimates were prepared for the SPLOST listing in 2018, the cost projection was $900,000. Due to rising construction costs, that estimate has increased significantly, said Coweta County Administrator Michael Fouts. However, sales tax revenues have steadily increased over the past two years. And that increased revenue will help cover the cost of the project, including buying the land and creating a passive park, he said.
Design work is already underway and the community center will have a similar layout to the central community center, Fouts said.
The passive park will include a walking path and exercise stations, Fouts said. Other features, such as land or a pavilion, may be added as funding becomes available. The aim is to preserve as much of the existing natural buffer zone and vegetation as possible while incorporating amenities and carrying out the necessary site works for the community center itself, according to Fouts.
The community center is planned to become an electoral precinct for the area, replacing the polling stations at Fire Station 7 at Fischer Road and Canongate Elementary.
"I am thrilled to announce that Coweta County will be building its first community center and park in the District 4 area," said Coweta District 4 Commissioner John Reidelbach. "Coweta County has a strong parks and recreation program, so we are excited to expand these services and better support our citizens and their families.
Construction is expected to begin this summer, Fouts said, and work is expected to take 12 to 14 months, if there are no major delays caused by weather or material supply issues.
The land was appraised at $22,000 per acre, with a purchase price of $242,669.