Community Center News and Notes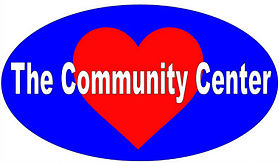 From time to time, we have special needs in order to provide services at the Centre. This is one of those times.
(1) We need a volunteer Personal Shopper – someone who would be willing to come to the store, with a list, and purchase items and deliver them to the customer. The bags will have to be carried into the house and left in the kitchen. People requiring this service are physically disabled and cannot go to the store but continue to live at home.
(2) With our durable medical equipment program, we need several transfer chairs. We can also use additional wheelchairs, but transfer chairs are at the top of the list at the moment. If you have any durable medical equipment to donate, please let us know and we'll be happy to pick it up at your convenience.
(3) We still need volunteers but now, especially Friday volunteers.
We are delighted when people share their talents with us. One such person is Bobby Moore who plays beautiful keyboard music. He plays from his vast memory of melodies, new and old, and is always happy to honor requests.
At this time, we continue to require masks. We appreciate your cooperation with us as we try to keep a safe place for people to gather.
tuesday may 17: Mah Jong 10:00 am; Wednesday May 18: Love To Dance 10:30 a.m., team meeting: noon; Thursday, May 19: Mexican Train Dominoes 10:30 a.m., Healthier, Happier Club – noon to 1 p.m.; Finding Inner Peace: 1 p.m.; Friday May 20: Bridge 11 a.m.; Monday, May 23: Knitting Group 10 a.m.
For more information, call 633-9876.