Churchbridge Credit Union Distributes Community Investment Program Grants | GX94 Radio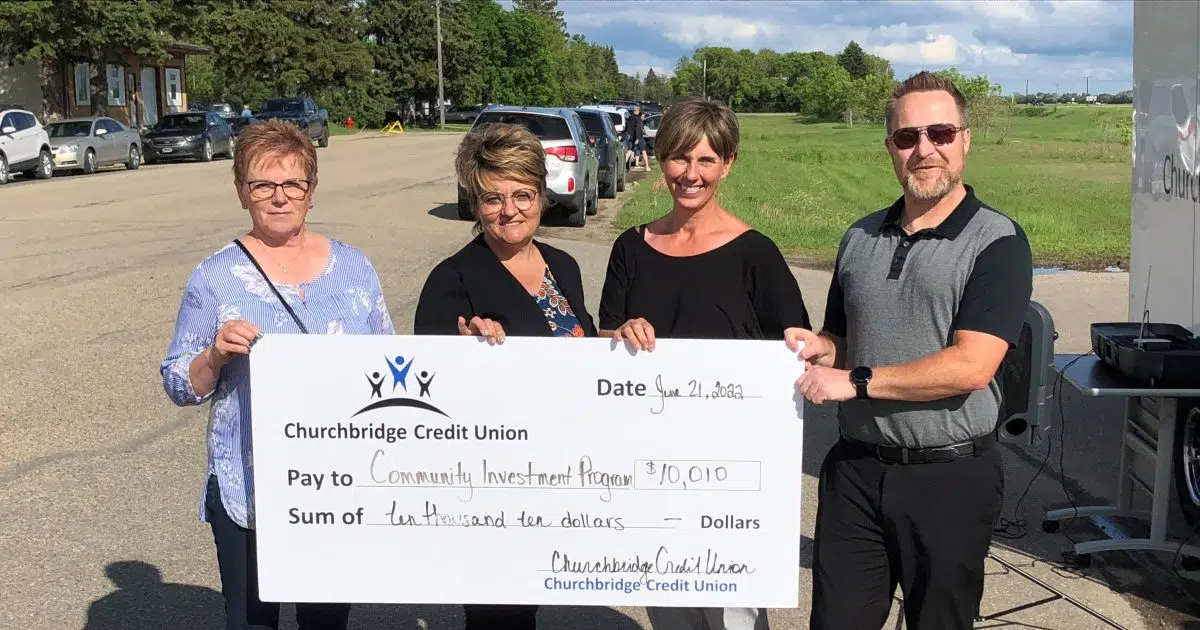 Churchbridge Credit Union celebrated 'Community Appreciation Days' this week, with barbecues held at their branch on Tuesday (21) and Wednesday (22) in Langenburg.
VP of Drop-Off and Support Services Connie Olm says they had a great turnout, baked nearly 800 free hot dogs, while raising $1,395 for Shooting Star Preschool in Churchbridge, as well only $1,458.15 for the Langenburg Central School Breakfast Program.
Additionally, Churchbridge Credit Union presented a total of $10,010 in Community Investment Program grants to eight local community organizations:
$2,000 – Churchbridge Sports Park (to repair fences)
$1,160 – Churchbridge Aquatic Center (for new chairs and a Square kiosk)
$1,000 – Churchbridge Curling Club
$1,000 – Bredenbury Fitness Center (to upgrade equipment)
$500 – Bredenbury Walking Trails (for new development signage)
$2,500 – Langenburg Skating Arena (for ice plant repairs)
$1,500 – Langenburg & District Curling Club (for washroom upgrades)
$350 – Little Poppets Preschool in Langenburg (for shelves)
Funding for the Community Investment Program grants comes from Churchbridge Credit Union's annual commitment of up to 2.5% of its pre-tax profits to support community groups and organizations.