A story of community service | Herald Community Newspapers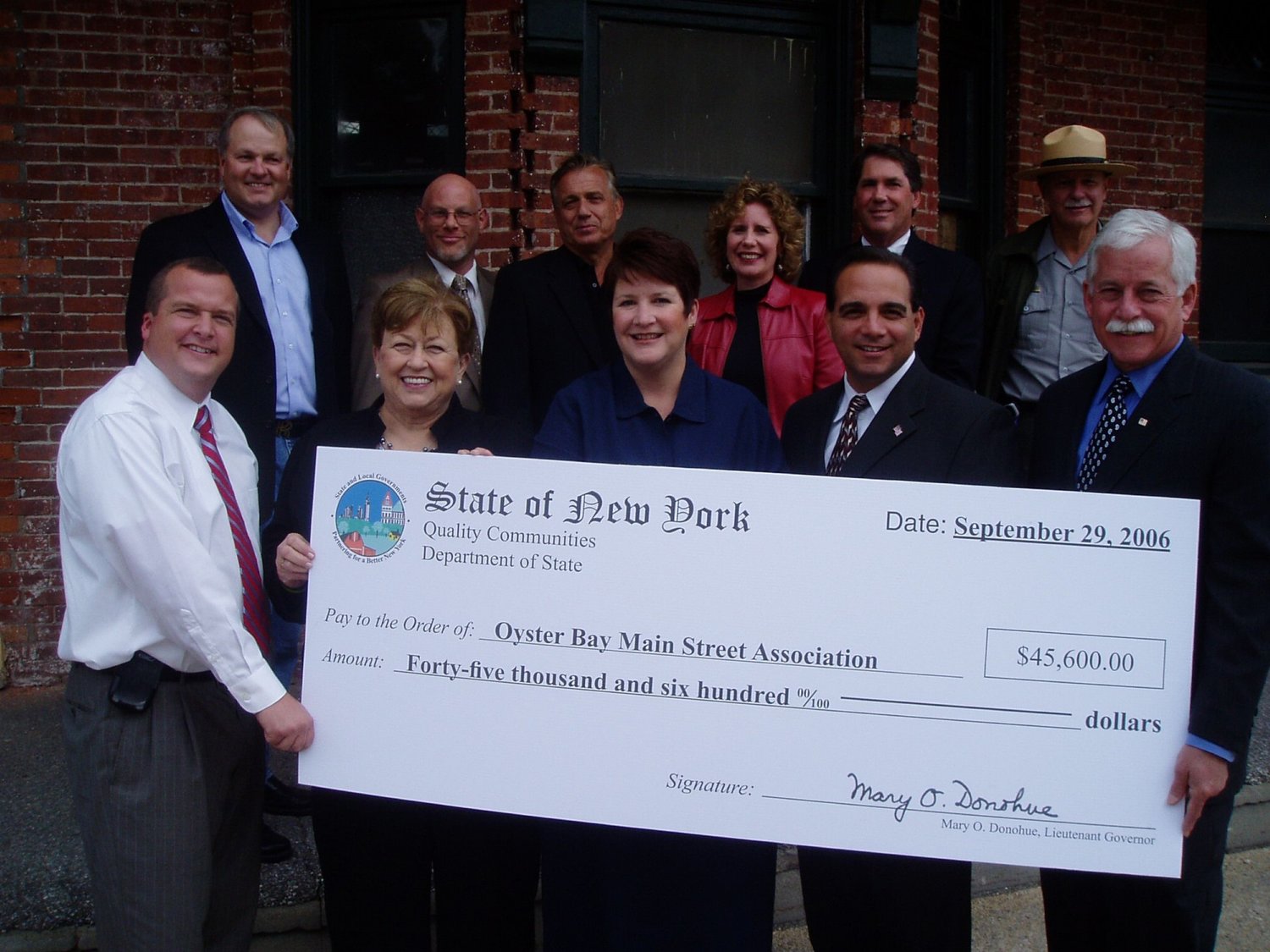 The Oyster Bay Main Street Association has been in operation for over two decades, helping to invigorate the economy while preserving the integrity of the historic hamlet. Although known for its current efforts, the organization has a long history of supporting local businesses.
The association was formed in 2000, and its initial six-person board of directors met at the Bookmark Café, a space now occupied by Wild Honey. Its members were brought together by David Lamb, a landscape architect with family roots in Oyster Bay, and his wife, Daria.
Lamb had spent time in Washington, DC, in the late 1990s with George O'Neil, a village administrator, to learn about the National Main Street Center program. Developed in 1977, its aim was to economically empower historic communities and support businesses that maintain the cultural and architectural heritage of places like Oyster Bay.
The Lambs brought together many friends and community members, including John Specce, who is now president of the Oyster Bay Railroad Museum. After about a year of discussing efforts to revitalize the Hamlet's economy, Specce recalled, the group formed the Main Street Association.
"David Lamb is the person who brought this whole Main Street concept to Oyster Bay," Specce said. "We used to meet at the Bookmark Café, which David and Daria owned, where I was invited to join the board, and I was very honoured."
The association's goal was to engage the public and private sectors to increase investment and support for small businesses in the city, while keeping Oyster Bay true to its historic roots. This idea attracted Katie Schwab, who had recently moved to Oyster Bay after working in economic development for the New York City government, to become the group's first executive director.
"There were a lot of very interested people at the time to really try to polish the slightly faded gem that Oyster Bay had become," Schwab said.
"So we were able to have a council that represented various groups in the hamlet and tried to bring people together around a common vision."
This vision would lead to many projects around the town, all aimed at making it a more attractive place for visitors and shoppers without compromising its unique nature. Some projects, such as the information kiosks installed in the late 2000s, remained, while others never saw the light of day.
Despite this, the Main Street Association has had a significant impact on the community over the decades – for example, reallocating space near the Derby-Hall Bandstand, outside the Post Office, for skating on ice. And it was the association that persuaded the town of Oyster Bay to create a roundabout in front of the Boys & Girls Club building.
According to Joan Mahan, who served as the organization's executive director from 2003 to 2008, the best part of the job was working on interesting projects like these, which improved Oyster Bay without sacrificing anything that made it special.
"No one wanted to spoil downtown Oyster Bay, which we considered this treasure," Mahan said. "We wanted to help the tenants on Principale Street in the economic development of the hamlet.
Today, the association continues to work to stimulate the economic growth of the hamlet without compromising its heritage and its charm. In 2015, he led the effort to renovate the Post Office lawn and create a plaza, while bringing more green community space to downtown.
Meredith Maus, the group's chief executive since 2013, said he has always sought to promote the best interests of Hamlet and will continue to do so.
"We look forward to working alongside the City of Oyster Bay to revitalize Fireman's Field," Maus said. "As always, we will look forward to working with organizations like Friends of the Bay to do some cleanups and plantings in the hamlet. And a lot of the work we do is with our local businesses, to make sure they feel supported and they're in a supported atmosphere.
The association will hold its annual end of season event at the Mill River Club in Oyster Bay on September 22, which the public is invited to attend. For more information, see the organization's website, OysterBayMainStreet.org.